Trailmaster ACTIVE POD Discovery
$9,380.00 inc. GST
Eligible for up to $500 (incl GST) of FREE accessories. (Offer excludes Freight charges and is not redeemable for cash.)
YOUR 'ALL-ROUNDER' POD TRAILER
For those who want to enjoy the great outdoors with a lightweight, manoeuvrable and spacious enclosed POD trailer; a great all-rounder with a large range of accessories.
Description
Description
The DISCOVERY Trailer features:
+ Largest secure storage in its class with 1.75m³ of free space | 30% more metric volume capacity than any other POD trailers on the market
+ Roof Mount Bars for mounting larger items such as a Kayaks, Bikes and more
+ 1.7m drawbar for more stable travel…..and more forgiving when reversing!
+ Integrated Lockable Front Mount Storage Box
+ Removable lid hinges allow you to remove the ACTIVE POD lid for the ultimate in optimised usage
+ Underbody spare wheel carrier winch (includes full-size spare wheel)
+ Larger tyres for increased underbody clearance
+ High Quality 235/75R15 All Terrain tyres
+ Lightweight trailer construction weighing only 360kg and offering a 390kg payload (un-braked model)
+ 'Braked' version weighs in at 400kg providing a whopping 600kg payload
+ Adjustable 230kg anchor point tie-down system
+ Fully 'hot dip' galvanised steel frame with 5-year structural warranty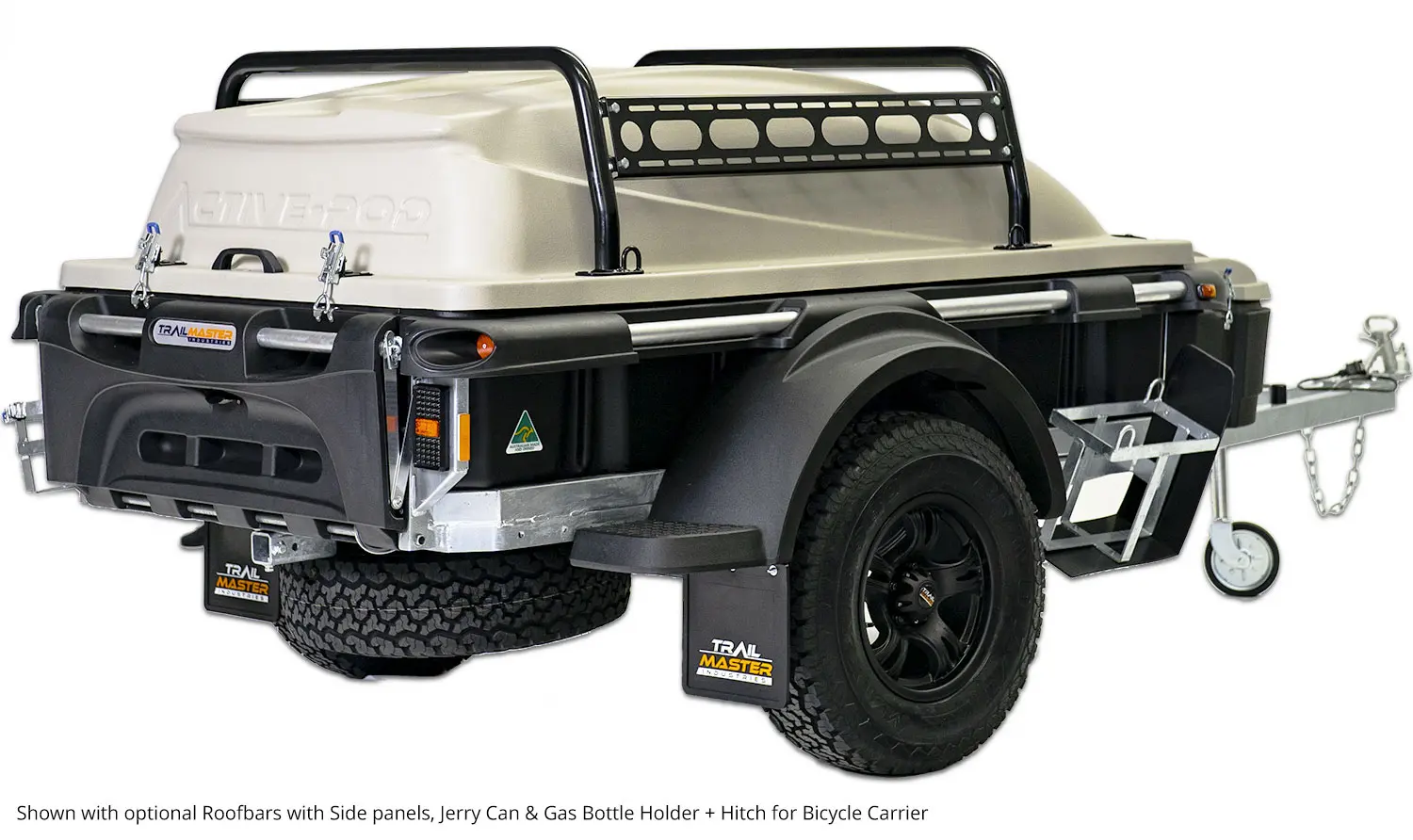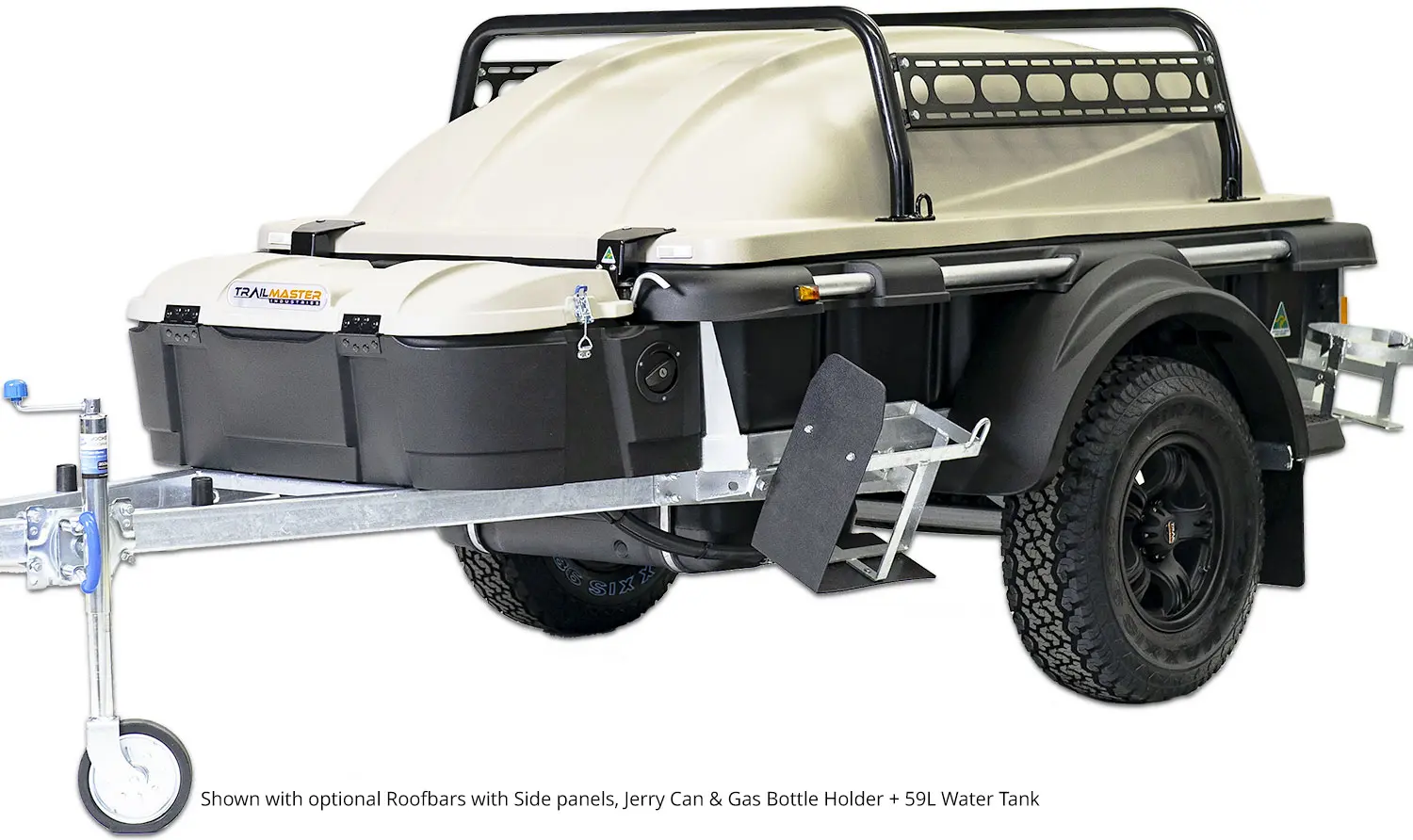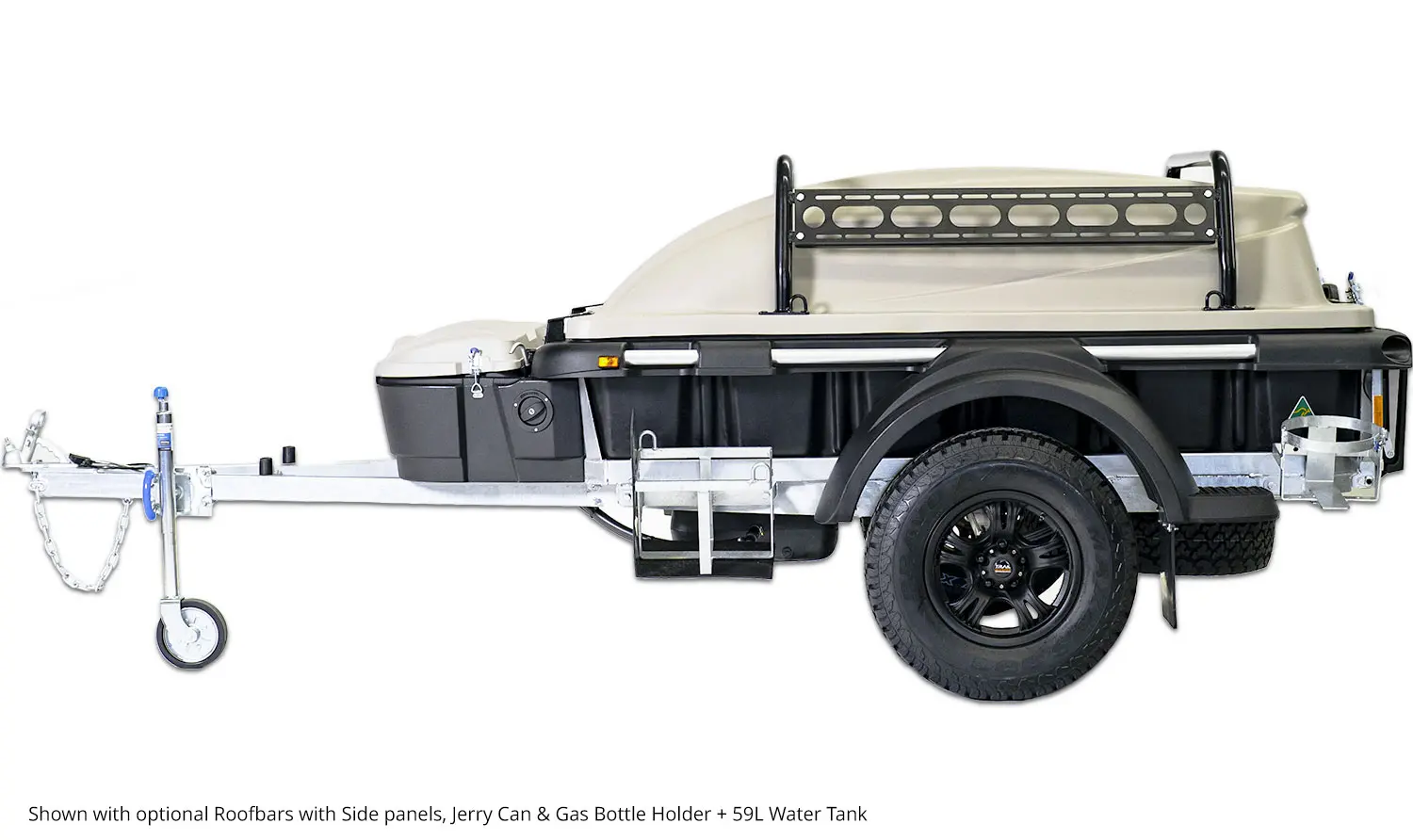 Innovative materials used in our enclosed trailer
Using innovative rotational moulding technology, the tubs are made from LDPE (low-density polyethylene) which will withstand the toughest environments and will never rust. All our Trailers come with adjustable anchor point tie-downs to help you transport equipment or materials safely; these can be adjusted horizontally to your preference and restrain a load of up to 230kg along any point.
The POD lid is vacuum formed from high-density polyethylene and is mounted to an aluminium frame which ensures strength whilst maintaining lightweight and rust-free usage.